There are many occasions in life where loss results in grief and mourning. The loss of a family member. The loss of a friend. The loss of a pet. The theft of your cellphone or laptop or tablet. The death of your external hard drive.
I suppose I should be thankful that (touch wood, fingers crossed, rub the Buddha's belly) I have only lost two external hard drives so far in 7 years. My most recent loss occurred in February 2015. A 500GB external hard drive tragically named Gatsby - I really should have known better. It was a Sunday. I was re-watching American Horror Story Asylum when suddenly the episode didn't want to play anymore. I tried playing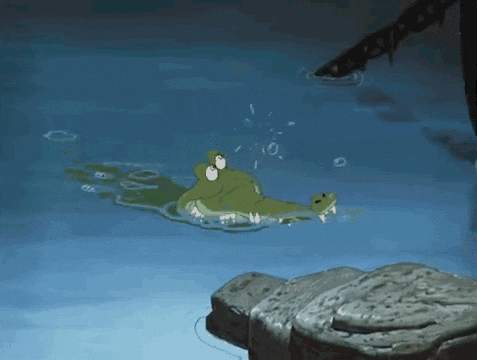 So I pressed cancel. Decided that maybe I should restart my laptop and hoped that it would all be fixed after that... Boy was I wrong! I unplugged Gatsby and restarted my laptop hoping that this horrible formatting issue would be a thing of the past. I plugged my external back in, only to hear a sound that is ominous to anyone who has read or watched Peter Pan, well ominous if you are or like Captain Hook. My external started ticking. Poor Gatsby was also not reading, the light was on but no one was home. I was dumbstruck I could not believe this was happening. Gatsby was not even a year old yet. Why would it die? What cruel fate was this? You see, I was in the first stage of grief - denial. This could not and should not be happening so soon. Gatsby was still so young, 500GB should have been quite stable, the odds were surely in my favour? Alack-and-alas 'twas not - Gatsby like his namesake was dead.
The second stage of grief came rather quickly. I still had some hope that things could be salvaged. I googled "what to do when your external ticks" I read several articles, hoping that something could be done - but they all said the same thing; the writing was on the wall. There was nothing I could do to fix it. I was angry, I was on the verge of being livid - this should not have happened. Everything was gone. I had been caught between Scylla and Charybdis. Lose your data or lose your data and your hard drive. I lost both, this was not fair. I could not give up so easily, and went into stage three of the grieving process - bargaining. I visited a local shop to see if they could fix it, but the death knell had wrung err ticked.
Then came stage 4 - depression. I was utterly bereft for the loss of all those series, but mostly the loss of the entire series of My Family. I had not watched past season 6 yet, I had 5 more seasons to go. I was fixated on the episode "Reloaded" as it had clips from the first 49 episodes, so it was basically a greatest hits in the form of funny moments. At the end, it had a sequence to the music of Madness' Our House and it was wonderful. I could not listen to Our House without feeling terribly sad and rather close to tears.
I have only recently reached the fifth and final stage of grief for my external hard drive and its contents - acceptance. Gatsby has been replaced by an as yet unnamed external hard drive and some of the series that was lost has been restored through the generosity of my cousins as well as me embracing the physical and buying the DVDs. The loss of Gatsby was unfortunate, tragic even, but in the words of Patsy Stone "These things happen".